Piaget Honoured to Be Premier Sponsor of Golden Horse Awards for Sixth Year in a Row
Hu Ge as "Piaget Ambassador" and Guest Award Presenter at 55th Golden Horse Awards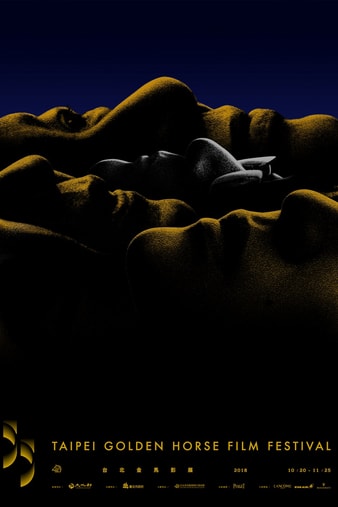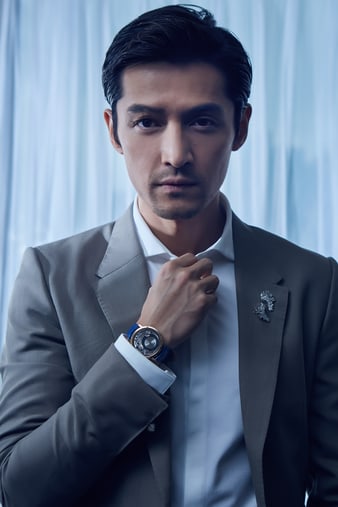 Piaget, the leading Swiss watch and jewellery brand, is honoured to be the premier sponsor of the Golden Horse Awards for the sixth year in a row and to support the film arts through concrete action. Deeply committed to contributing to cultural and artistic creativity, Piaget has sponsored the Film Independent Spirit Awards in the U.S. for more than ten years as well as associating itself with various major international film festivals over the years via its exquisite watches and superbly crafted, one-of-a-kind jewellery. Piaget and the world of creative cinematic arts have helped each other shine even more brilliantly, with Piaget magnifying the magnificence of the red-carpet moments of successive outstanding personalities in cinema.
Hollywood Golden Globe actress Jessica Chastain riveted the worlds' attention with her mesmerizing charm when she came to Taiwan last year as the honoured "Piaget Ambassador" for the premier sponsor and to be a guest award presenter at the ceremony. This year, as an expression of appreciation for Chinese language cinema, Piaget and the Golden Horse Executive Committee invited charismatic actor Hu Ge, a household name throughout Asia, to take those same roles at this year's Golden Horse Awards.
Hu Ge's Painstaking Pursuit of the Ultimate in Excellence Echoes Piaget's Exquisite Craftsmanship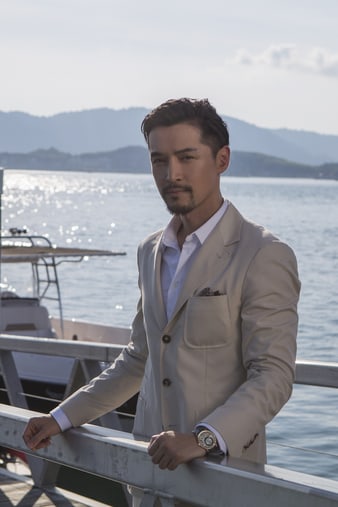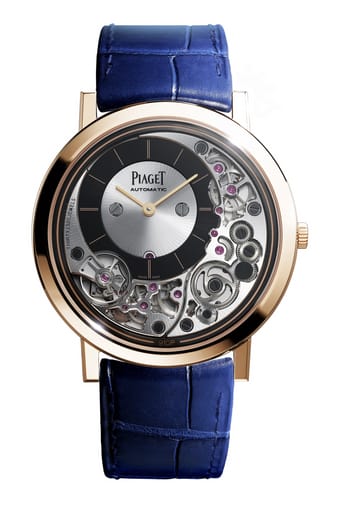 Hu Ge's spectacular success is built on a succession of stellar life experiences. With a stage career spanning 15 years, Hu Ge possesses both superb acting skills and a stunning voice. His intelligent and thoughtful philosophy on life and his moving performances have repeatedly earned him passionate praise and critical acclaim from audiences. Hu Ge insists on performing at the ultimate level of excellence no matter how simple the task, just as Piaget has always meticulously perfected every painstaking detail in its works. Hu Ge's spirit and Piaget's pursuit of the ultimate in craftsmanship and its bold innovativeness perfectly complement each other. For this reason, Piaget and the Golden Horse Executive Committee have jointly invited Hu Ge to assume the role of honoured Piaget Ambassador and guest award presenter at this year's ceremony. On star-studded Golden Horse night, Hu Ge will join this grand annual moviedom event in paying high tribute to the cinematic arts.
Lauding the Passion of Art and Creativity, Spreading the "Sunny Side of Life" Outlook
The Piaget brand, with a 144-year history, is deeply versed in its craft and is passionate about creativity. Bringing forth the dazzling beauty of jewellery is its way of paying tribute to artistic creation and spreading the philosophy of living life with passion, just as film uses frame after frame of images to capture, in larger-than-life manner, the brilliance of life's moments. Every actor's unremitting persistence and supreme dedication to art revealed to us on the silver screen are all for the purpose of creating deeply moving, rare artistic moments that exist in the space between light and dark. This also describes Piaget's "Sunny Side of Life" spirit: Go all out for your dreams, boldly display your charisma and passion, celebrate everyday joys, and shine your light on the splendour of life. With a shared outlook toward artistic creation, Piaget and the film arts are twin sparkling luminaries, lending their brilliance to each other, like attracting like.
Top-End Jewellery Lines Make Their Way to Taiwan
The 55th Golden Horse Awards ceremony will be held this 17th November. Premier sponsor Piaget, in addition to lending its full support to ensuring the success of the award ceremony itself, is also again deploying international resources to airmail more than 100 top-end watches and pieces of jewellery, including the first-rate jewellery watches in its Sunlight Escape and Sunlight Journey lines. These exciting pieces will be touring through Piaget stores throughout Taiwan. They'll also be adorning many celebrities on the red carpet during the ceremony, adding to the splendour of the star-studded evening.